Holyoke Cannabis Dispensary: "Astaria: Restored Self" Brand Feature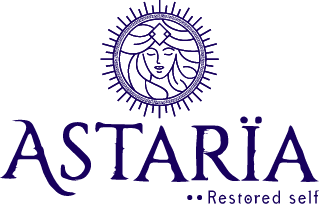 Designed to capture the forces of nocturnal oracles and falling stars, Astaria is Revolutionary Clinics line of premium sleep products. It's available in a variety of forms, including vaporizer cartridges, tinctures and capsules. All Astaria products are thoughtfully crafted using a custom terpene blend, along with THC and CBN cannabinoids for peak performance and a good night's sleep.
Sleep like a bear with our Astaria Hibernation Fruit Chews! These calming Blueberry Basil Fruit Chews are created with a low-dose blend of CBD, THC, and melatonin to encourage sleep and promote restfulness. Paired with a sleep-inducing blend of terpenes (myrcene and beta-caryophyllene), these Fruit Chews will leave you drifting off to sleep among the clouds. Say Good Night to workday stress and wake up feeling refreshed. Don't count sheep, count on Astaria!
---
---

---
Señales NEGRAS y VERDES
Call 413-322-8611 for more information
Or
Please consume responsibly. There may be health risks associated with consumption of this product. For use only by adults 21 years of age or older. Keep out of the reach of children. Nothing for sale.
---
NUESTRA MISIÓN
Aquí en Holyoke Cannabis, nuestra misión consiste en llevar productos recreativos de primera calidad de todas sus formas a un dispensario amigable y versado. Si eres alguien que disfruta durante todo el día o un usuario por primera vez, puedes confiar en Holyoke Cannabis para mejorar tu experiencia recreativa. Suministramos una selección diversa de flores, bolígrafos, comestibles, pre-rollitos, concentrados, ¡de todo!
Our friendly staff is here to help with any and all of your cannabis needs. With as much or as little hands on time with our budtenders and staff, you are left to choose what buying experience pleases you. Just browsing or do not need assistance? Not a problem! Just let us know when you are ready, and we will supply you with whatever you need. Paper menus and seating will be available around the shop. Come in today and see why we are your go-to Massachusett's recreational dispensary!
Customer Safety During COVID-19
Holyoke Cannabis implements a wide range of sanitation and safety measures. Health and security are major priorities for their walk-in customers. "We are constantly sanitizing our sales floor and counterspace and offer both hand sanitizer and masks to all customers." explains Jacob Black, Marketing and procurement Manager for Holyoke Cannabis. "Customers can also pre-order through our website www.holyokecannabis.com in order to decrease your time spent in store. We take our customers safety concerns extremely seriously.".  If you have any questions or concerns, please call 413-322-8611 and a Holyoke Cannabis Bud Tender will have the answer you need.
Products and Education
Due to the previously mentioned influx of cannabis users joining the recreational market, one major goal of Holyoke Cannabis is to properly educate and inform for both its Budtenders and Customers. Holyoke Cannabis provides an extensive product guide that details/describes all major forms of cannabis intake from yummy edibles to old school buds and everything in between. If you are more of a person-to-person learner, the Holyoke Cannabis staff is more than happy to answer all questions in a warm and friendly environment.
Revitalization of Holyoke and Holyoke Cannabis
With so many amazing business's moving into the beautiful Mill area of 380 Dwight Street, Holyoke Cannabis expects a bright future for economic, infrastructural, and social uplift throughout Holyoke and its surrounding areas. "Holyoke Cannabis is excited to be part of such a driven community of business owners" "We only see things going up from here" remarked Jaron as the sound of new construction rings out from outside.
Location and Access
Access to transportation whether it be long distances, or one town over can be a great concern for customers who wish to partake in cannabis product safely. Holyoke Cannabis and the 380 Dwight St. plaza is located only a short distance from both a train station and local bus stop and is available to all.