What's good Holyoke Cannabis stoners? Today we'll be highlighting the amazing "Good News" Gummies – Choose Your Moment by Cresco/Cultivate and Good News. If effect specific gummies are not your thing? We have a TON of flower, edible, and other options at Holyoke Cannabis Dispensary you can check out HERE.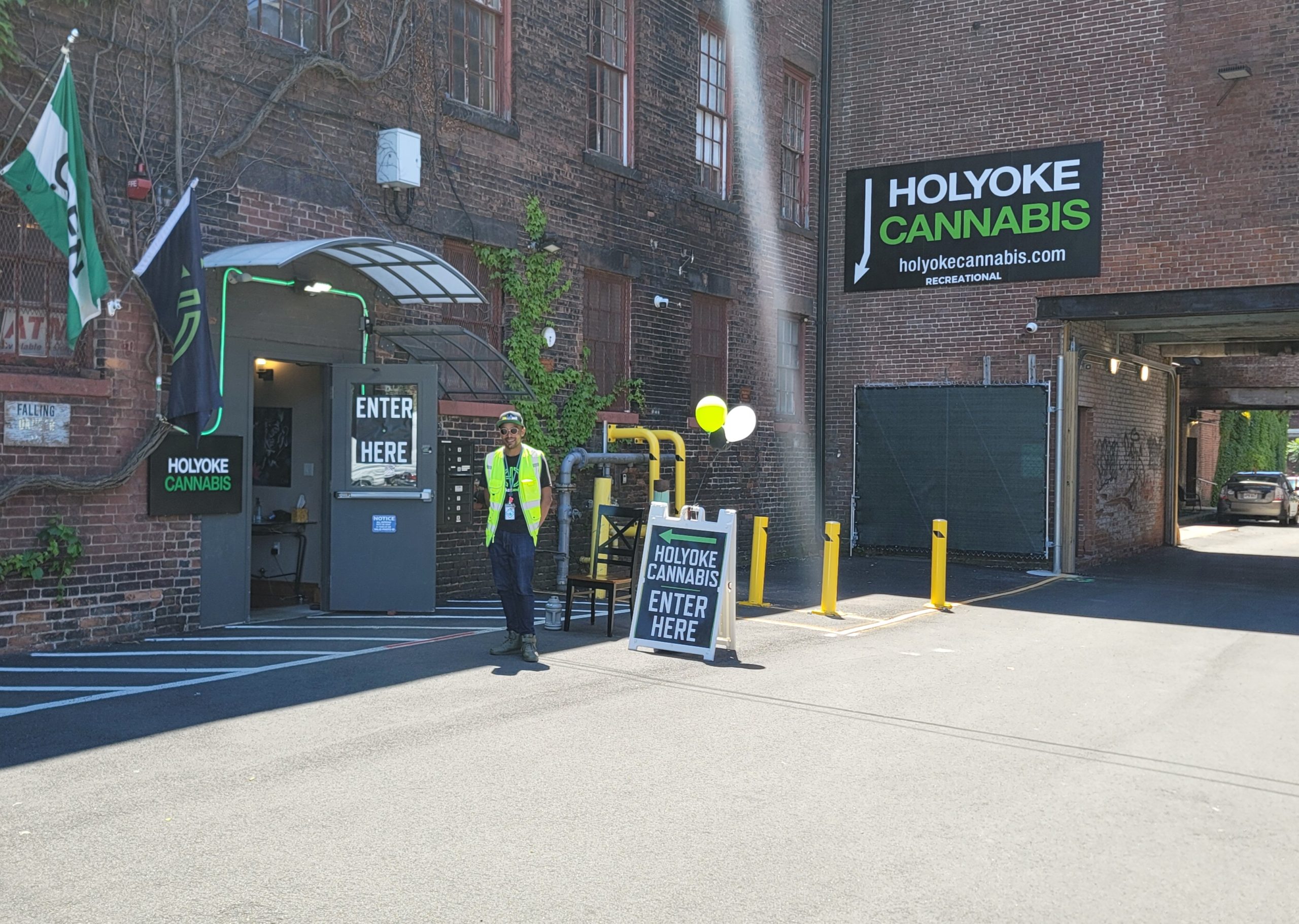 ---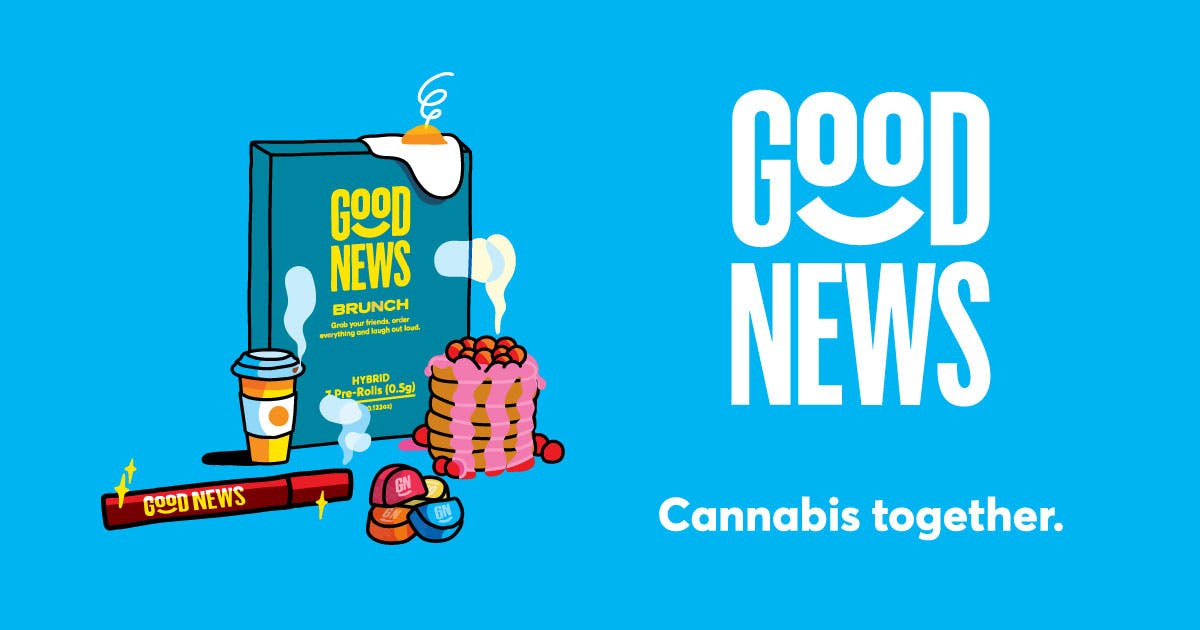 Made for the moment.
Good News was created for great moments with the crew. It's why each Good News product is led by the occasion you love. The best moments happen when everyone is on the same page. They're picking up what you're putting down. Like, literally and figuratively. It's why we created six different vibes for getting your Good News. Say hello to Counting Sheep, Me Time, Brunch, Friyay, Vegas and Day Off.

---
Sativa | 5mg THC/ea – 20pk | 100mg Total
These amazing watermelon sativa gummies will make any day feel like a Friyay! Formulated with strain specific live sand, the sativa effect will have you uplifted and ready to conquer your day.
Indica | 2:1 THC/CBN | 5mg THC/ea – 2.5mg CBN/ea | 100mg THC Total – 50mg CBN Total | 150mg TAC Total
Counting Sheep is for quiet nights all the way through. This delicious black cherry gummy features indica THC and CBN for the best nights sleep. Strain specific live sand is used to provide a true indica experience and CBN has been shown to produce a mellow, sleepy effect. Sleep tonight, friends tomorrow!
Hybrid | 5mg THC/ea – 20pk | 100mg Total
Brunch is your perfect "everyday" gummy. The hybrid live sand provides a balanced effect and the orange flavor is like the best juice at Brunch. Get the crew together, order everything and weekend in style. Brunch like boss!
1:1 THC/CBD | 5mg THC/ea – 5mg CBD/ea | 100mg THC Total – 100mg CBD Total | 200mg TAC Total
Put your world on pause with DAY OFF Good News Gummies!
Checkout the Good News Options HERE!
---
---
BLACK and GREEN signs
Call 413-322-8611 for more information
Or
Please consume responsibly. There may be health risks associated with consumption of this product. For use only by adults 21 years of age or older. Keep out of the reach of children. Nothing for sale.
---
OUR MISSION
Here at Holyoke Cannabis our mission consists of bringing premium, recreational products of all forms into a friendly, well versed dispensary. Whether you are someone who enjoys throughout the day, or a first-time user you can rely on Holyoke Cannabis to elevate your recreational experience. We supply a diverse selection of flower, pens, edibles, pre-rolls, concentrates, everything!
Our friendly staff is here to help with any and all of your cannabis needs. With as much or as little hands on time with our budtenders and staff, you are left to choose what buying experience pleases you. Just browsing or do not need assistance? Not a problem! Just let us know when you are ready, and we will supply you with whatever you need. Paper menus and seating will be available around the shop. Come in today and see why we are your go-to Massachusett's recreational dispensary!
Customer Safety During COVID-19
Holyoke Cannabis implements a wide range of sanitation and safety measures. Health and security are major priorities for their walk-in customers. "We are constantly sanitizing our sales floor and counterspace and offer both hand sanitizer and masks to all customers." explains Jacob Black, Marketing and procurement Manager for Holyoke Cannabis. "Customers can also pre-order through our website www.holyokecannabis.com in order to decrease your time spent in store. We take our customers safety concerns extremely seriously.".  If you have any questions or concerns, please call 413-322-8611 and a Holyoke Cannabis Bud Tender will have the answer you need.
Products and Education
Due to the previously mentioned influx of cannabis users joining the recreational market, one major goal of Holyoke Cannabis is to properly educate and inform for both its Budtenders and Customers. Holyoke Cannabis provides an extensive product guide that details/describes all major forms of cannabis intake from yummy edibles to old school buds and everything in between. If you are more of a person-to-person learner, the Holyoke Cannabis staff is more than happy to answer all questions in a warm and friendly environment.
Revitalization of Holyoke and Holyoke Cannabis
With so many amazing business's moving into the beautiful Mill area of 380 Dwight Street, Holyoke Cannabis expects a bright future for economic, infrastructural, and social uplift throughout Holyoke and its surrounding areas. "Holyoke Cannabis is excited to be part of such a driven community of business owners" "We only see things going up from here" remarked Jaron as the sound of new construction rings out from outside.
Location and Access
Access to transportation whether it be long distances, or one town over can be a great concern for customers who wish to partake in cannabis product safely. Holyoke Cannabis and the 380 Dwight St. plaza is located only a short distance from both a train station and local bus stop and is available to all.