X-Trates, Origryn, Old Pal, Prerolls, and More!
Happy Holidays to everyone! We at Holyoke Cannabis knows how the holidays gets and we have the supplies for no matter the situation. Whether you need it to deal with the family all day, "go for a walk" with the cousins, and/or have a wild Friendsmas, Holyoke Cannabis has got you covered! Below are some staff picks that should fit everyone's tastes; flower, tinctures, prerolls, we have it all! We are open ALL WEEK so stop in, talk to one of our Budtenders, or pre-order online for easy pick-up! Everyone at Holyoke Cannabis hopes to see you this holiday season.
Flower
Banana Punch
14g | Hybrid | 26.3% THC | 28.1% TAC
LA Kush Cake
14g | Indica | 29.5% THC | 31% TAC
Old Pal is becoming a regular go-to for a lot of our customers. With great prices, a convenient pouch full of pre-ground flower, and included papers, Old Pal pouches advertise themselves. Check out Old Pal Banana Punch 1/2 oz. Pouches and Old Pal LA Kush Cake 1/2 oz. Pouches today!
by Cultivate
3.5g | Indica | 25.7% THC | 26.1% TAC
Chocolate OG is a cross between Chocolate Thai and SFVOG. It's a SUPER heavy indica strain with nutty, coco tones and even hints of coffee. People looking for a relaxing, sedative high should give Chocolate OG a try.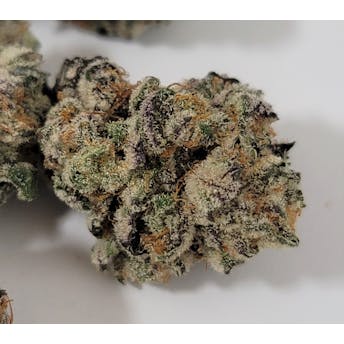 by Happy Valley
3.5g | Hybrid | 28.96% THC | 0.05% CBD | 30.05% TAC
High Times Massachusetts Cannabis Cup 2021 – 1st Place Winner – Hybrid Flower
White Wedding by Happy Valley took 1st Place in High Times' Cannabis Cup! An extremely hard hitting hybrid, White Wedding has a terpene profile that's sure to please even the most snobby of cannabis users; hints of mandarin oranges, cherries, against a background of pine and sour gas.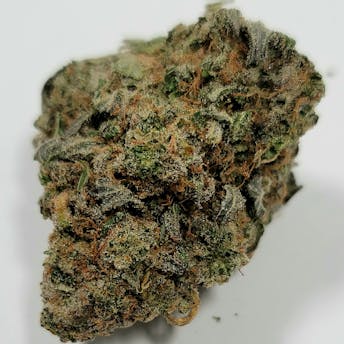 by Happy Valley
3.5g | Sativa | 26.18% THC | 0.08% CBD | 29.15% TAC
High Times Massachusetts Cannabis Cup 2021 – 1st Place Winner – Sativa Flower
Another award winner by Happy Valley, Super Lemon Haze took 1st place in the Massachusetts Cannabis Cup in 2021 in the Sativa Flower Class. This tasty nug obviously has a lemon profile, but a sweet one. This is a classic sativa that will leave users with an energetic and focused high. Check out Super Lemon Haze today!
Prerolls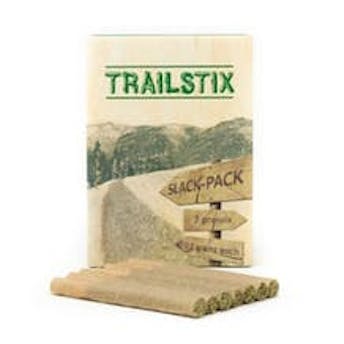 0.5g/ea | Sativa | 21.34% THC | 0.07% CBD | 22.9% TAC
0.5g/ea | Indica | 24.21% THC | 0.07% CBD | 26.4% TAC
Trailstix is well known for their professionally rolled prerolled joints and now they come in two flavors! MTF for the sativa lovers, and Galactus for the chill stoners. Each pack contains 7 preroll 0.5g joints AND matches which is pretty freaking awesome. MTF (Matanuska Thunder Fuck/Humble Warrior) smells of hot chocolate with fruit of the forest; users will find a pretty strong body high for a sativa, but it won't couch lock you. Galactus on the other hand WILL couch lock you. Galactus reeks of gassy lemons with a great kush taste. Give both a try today for the perfect combo.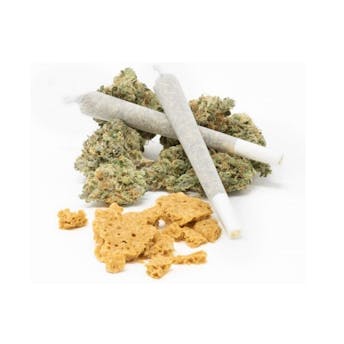 1g | Indica | 27.6% THC | 28.9% TAC
1g | Hybrid | 36.9% THC | 39.29% TAC
1 Gram Boomsticks take your preroll experience to a whole new level! Featuring a curated blend of premium Hybrid Flower and full-spectrum EHO Wax, these potent, infused prerolls explode with flavor. Boomsticks' strong effects, clear a path towards relaxation for the novice and experience user alike. Try either their Indica blend or for an even bigger kick, their Hybrid blend today!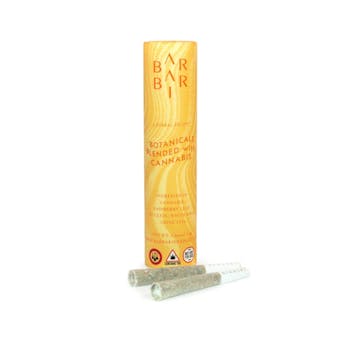 by Revolutionary Clinic X Barbari
1.2g total | Sativa | 4.3% THC | 4.5% TAC
Pre-rolls of uplifting RevClinics flower mixed with Barbari's Car Sex herbal smoking blend to give you a smooth and playful lift-off. Perfect for when you want to turn up your mood with playful euphoria. Inhale the good vibes and get loose without the sedative effects of more potent prerolls.
Vape Products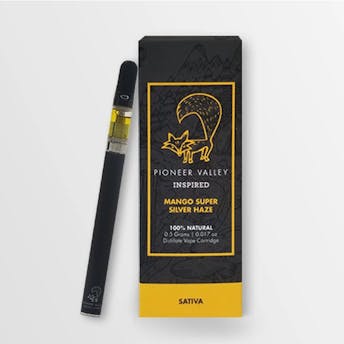 by Pioneer Valley Extracts
510 Cart | 0.5g | Sativa | 87.1% THC | 0.2% CBD | 90.4% TAC
High Times Massachusetts Cannabis Cup 2021 – 2nd Place Winner – Sativa Vapes
Mango Super Silver Haze by PVX will leave your head focused, body relaxed, and in a state to battle the challenges ahead with confidence. The high from Mango Super Silver Haze is silky smooth and it comes on fast like the lift you might get from a straight shot of espresso. It starts with a rush up your spine that zooms up and down before settling somewhere in your lower back. This is the kind of cool, clear high that lets you focus on getting things done without having to worry about crashing later.
by Origyn
300mg | Indica | 72.6% THC | 0.2% CBD | 78.8% TAC
Do-Si-Do #22 is an indica-dominant hybrid marijuana strain with qualities similar to its parent, OGKB, a GSC-phenotype. Live Rosin takes the classic Rosin one step further. Made from single source whole plant fresh frozen run into bubble hash and pressed, Live Rosin will give you that extra boost of terpenes you have been looking for from your cannabis concentrate experience. Do-Si-Do live rosin in a disposable cart? You have to try this!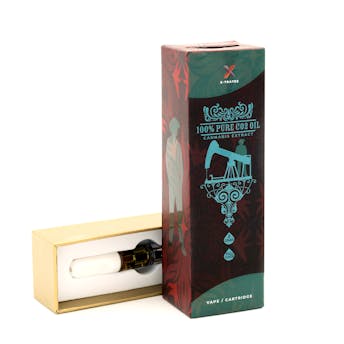 510 Cart | 0.5g | Indica/Sativa/Hybrid | 64.9%-85.65% THC | 0.2%-0.4% CBD | 69.8%-90.8% TAC
X-trates Full Spectrum Vape Carts features pure cannabis oil with cannabinoids and cannabis-derived terpenes from a single batch of flower. By creating a full spectrum extract from a single batch/strain of flower, the cannabinoids and terpenes are true to the plant and work together harmoniously, taking advantage of each compound's natural benefits – this is known as the "entourage effect."
Available in these varieties:
Sour Diesel | GMO | Strawberry Banana | ChemDawg | Forbidden Fruit | Wedding Cake | Black Mamba | Purple Pineapple Express | Purple Punch
Edibles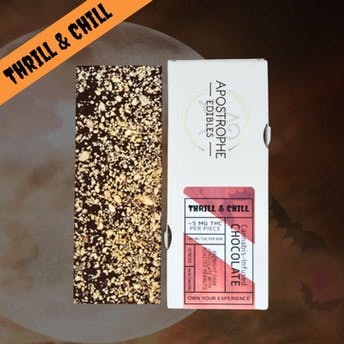 by Apostrophe
90mg THC Total | Hybrid
LIMITED EDITION! Midnight dark chocolate with roasted peanuts; how can you say no to the Thrill and Chill Bar by Apostrophe? Apostrophe edibles are crafted with THC Distillate produced via Supercritical CO2 extraction, winterized with ethanol, and finished with wiped film distillation.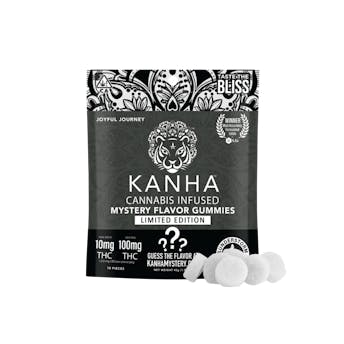 by Kanha
100mg THC/10pc | Indica/Sativa/Hybrid
The first fast-acting cannabis gummy! We utilize nanomolecular technology to create cannabinoid particles smaller than a wavelength of light, which makes for a quicker onset and higher absorption rate. Average onset is around 15 minutes! Kanha gummies are made with all-natural ingredients, coloring, and flavoring. Each gummy is infused with the highest quality cannabis oils to provide the most consistent, safe experience on the market.
Available in these varieties:
Passions Fruit | Cranberry Pomegranate | Mystery | Cherry Sativa | Strawberry Indica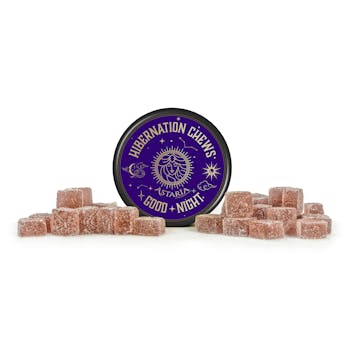 by Astaria
35mg THC Total | 35mg CBD Total |5mg Melatonin Total | 20pc | Indica |
Sleep like a bear with our Astaria Hibernation Fruit Chews! These calming Blueberry Basil Fruit Chews are created with a low-dose blend of CBD, THC, and melatonin to encourage sleep and promote restfulness. Paired with a sleep-inducing blend of terpenes (myrcene and beta-caryophyllene), these Fruit Chews will leave you drifting off to sleep among the clouds. Say Good Night to workday stress and wake up feeling refreshed. Don't count sheep, count on Astaria!
Tinctures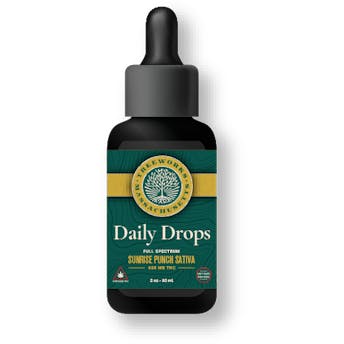 500mg THC Total | Sativa | 50mL
High Times Massachusetts Cannabis Cup 2021 – 1st Place Winner – Tinctures/Topicals
Winner of High Times Cannabis Cup 2021 in the Tinctures/Topicals category, Daily Drops are infused with energizing ginseng for a fun and tasty way to enjoy cannabis throughout your day. Snag a bottle and enjoy an uplifting and discrete way to use cannabis with a fruity flavor!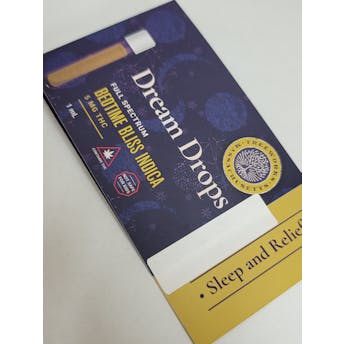 5mg THC Total | Indica | 1mL
Hard a rough day and just want to start again? Snag a single dose pack of Dream Drops. Simply relax with this soothing evening delight. Herbal infusion of chamomile and valerian root keep you in a deep sleep all night long.
Sleep Tincture with CBN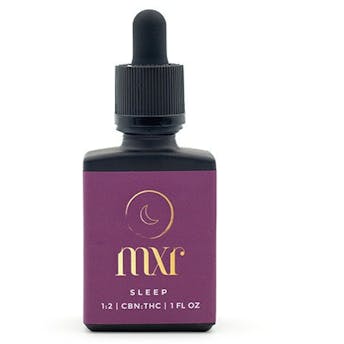 by MXR
100mg THC Total | Indica | 1fl Oz.
Sleep with CBN is formulated for sleepy a effect. This tincture features a large amount of CBN plus: Myrcene terpene (indicative of indicas and acts as muscle relaxer); and Blue Dream's terpene profile (high in myrcene and alpha pinene). 1 fluid ounces per bottle. Dosage: Divide THC and CBN total by 54 to get the dosage per 0.5ml or approximately HALF a dropper full. Snag a bottle of Sleep with CBN by MXR today!
Topicals
by Nordic
350mg THC Total | Hybrid | 2fl Oz.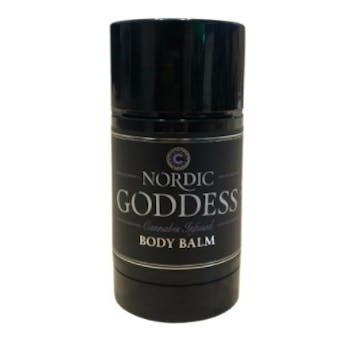 by Nordic
245mg THC Total | 100mg CBD Total | Hybrid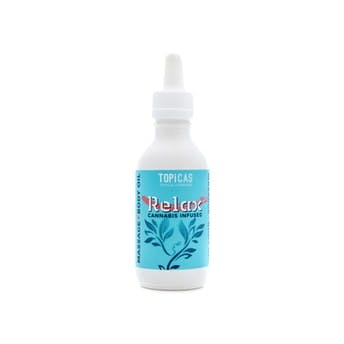 by Topicas
100mg THC Total | 100mg CBD Total
---
Have you had the chance to checkout the "staff Picks" section of our Pre-order menu? These Options change often, so don't forget to stay up to date on your budtenders favorite products!
Also Available is our Staff Recommendations for Sleep Aid Products:
---

---
BLACK and GREEN signs
Call 413-322-8611 for more information
Or
Please consume responsibly. There may be health risks associated with consumption of this product. For use only by adults 21 years of age or older. Keep out of the reach of children. Nothing for sale.
---
OUR MISSION
Here at Holyoke Cannabis our mission consists of bringing premium, recreational products of all forms into a friendly, well versed dispensary. Whether you are someone who enjoys throughout the day, or a first-time user you can rely on Holyoke Cannabis to elevate your recreational experience. We supply a diverse selection of flower, pens, edibles, pre-rolls, concentrates, everything!
Our friendly staff is here to help with any and all of your cannabis needs. With as much or as little hands on time with our budtenders and staff, you are left to choose what buying experience pleases you. Just browsing or do not need assistance? Not a problem! Just let us know when you are ready, and we will supply you with whatever you need. Paper menus and seating will be available around the shop. Come in today and see why we are your go-to Massachusett's recreational dispensary!
Customer Safety During COVID-19
Holyoke Cannabis implements a wide range of sanitation and safety measures. Health and security are major priorities for their walk-in customers. "We are constantly sanitizing our sales floor and counterspace and offer both hand sanitizer and masks to all customers." explains Jacob Black, Marketing and procurement Manager for Holyoke Cannabis. "Customers can also pre-order through our website www.holyokecannabis.com in order to decrease your time spent in store. We take our customers safety concerns extremely seriously.".  If you have any questions or concerns, please call 413-322-8611 and a Holyoke Cannabis Bud Tender will have the answer you need.
Products and Education
Due to the previously mentioned influx of cannabis users joining the recreational market, one major goal of Holyoke Cannabis is to properly educate and inform for both its Budtenders and Customers. Holyoke Cannabis provides an extensive product guide that details/describes all major forms of cannabis intake from yummy edibles to old school buds and everything in between. If you are more of a person-to-person learner, the Holyoke Cannabis staff is more than happy to answer all questions in a warm and friendly environment.
Revitalization of Holyoke and Holyoke Cannabis
With so many amazing business's moving into the beautiful Mill area of 380 Dwight Street, Holyoke Cannabis expects a bright future for economic, infrastructural, and social uplift throughout Holyoke and its surrounding areas. "Holyoke Cannabis is excited to be part of such a driven community of business owners" "We only see things going up from here" remarked Jaron as the sound of new construction rings out from outside.
Location and Access
Access to transportation whether it be long distances, or one town over can be a great concern for customers who wish to partake in cannabis product safely. Holyoke Cannabis and the 380 Dwight St. plaza is located only a short distance from both a train station and local bus stop and is available to all.