It's Monday, 5pm, and you're looking to snag a bag, rip a dab, get couch-locked from an edible that was "only 5mg", whatever your vibe is, but you have to pick up and you're not sure you want the same thing as next week? We at Holyoke Cannabis hear you and hopefully we can throw something new your way! Check out Mindy's and Apostrophe edibles as well as some top sellers, explore our online store, and if you want a truly tailored experience stop by Holyoke Cannabis and let our budtenders match you up with something that will get you where you want to go.
---
STAFF PICKS OF THE WEEK
--- 20mg | 100mg THC
Vegan | NON-GMO | Gluten Free
Who is Mindy of Mindy's Chef led Artisanal Edibles? Mindy Segal is a James Beard award-winning chef who is the leading creative talent creating the artisanal edible line from Cresco Labs. Segal has risen through the ranks in some of Chicago's top restaurants and currently is the head chef and owner of Mindy's Hot Chocolate in Chicago's Bucktown neighborhood AS WELL as three (count it, 3) other Chicago restaurants. Mindy Segal is considered a pioneer in the field of edible medicinal marijuana and has risen to local-fame in Chicago's legalized recreational marijuana scene. Her partnership with Cresco Labs have led to the development of her Artisanal Gummies which have combined unbeatable quality and precise dosing to provide a consistently delicious experience.
We here at Holyoke Cannabis LOVE the entire line-up of Mindy's Artisanal Edible Gummies, but the Cool Keylime Kiwi and Glazed Clementine Orange gummies are two of our favorites. Not only do they taste absolutely amazing, thanks to them being made with distillate (no terp taste!), but they're vegan which is great as most gummies are made with animal-based gelatin! These are THC gummy edibles that are made to share with anyone or keep them for yourself and micro-dose to maintain perfect levels which is easy to do with 20 pieces at 5mg each. Watch out though if you have the munchies and pop a couple too many as the top-quality THC distillate in Mindy's Gummies can take you to Couch-Lock City, population: you.
Mindy's Cool Keylime Kiwi Gummies are tart on the uptake, but then mellow out with a creamy flavor that pairs well with the initial tartness. The lime flavor is nice and bright, punching through the tartness and creaminess with hints of kiwi assisting to give a tropical twist to traditional keylime pie flavors. Mindy's Glazed Clementine Orange have an intense orange-zest with layers of distinct flavors; candied orange rind, hints of kumquat, and of course clementine, in a well-balanced ménage à trois of tropical flavors. The Glazed Clementine Orange really remind us of a much higher quality, artisanal gummy version of those Altroid candies.
We find these make a perfect after dinner snack or a great topper for some pre-bed ice cream. Regardless of how you eat these or when, they will give you a nice floaty body-high without a lot of the fogginess that come with less pure, lower quality gummies that don't use THC distillate. Pre-order them today or check them out in-store at Holyoke Cannabis!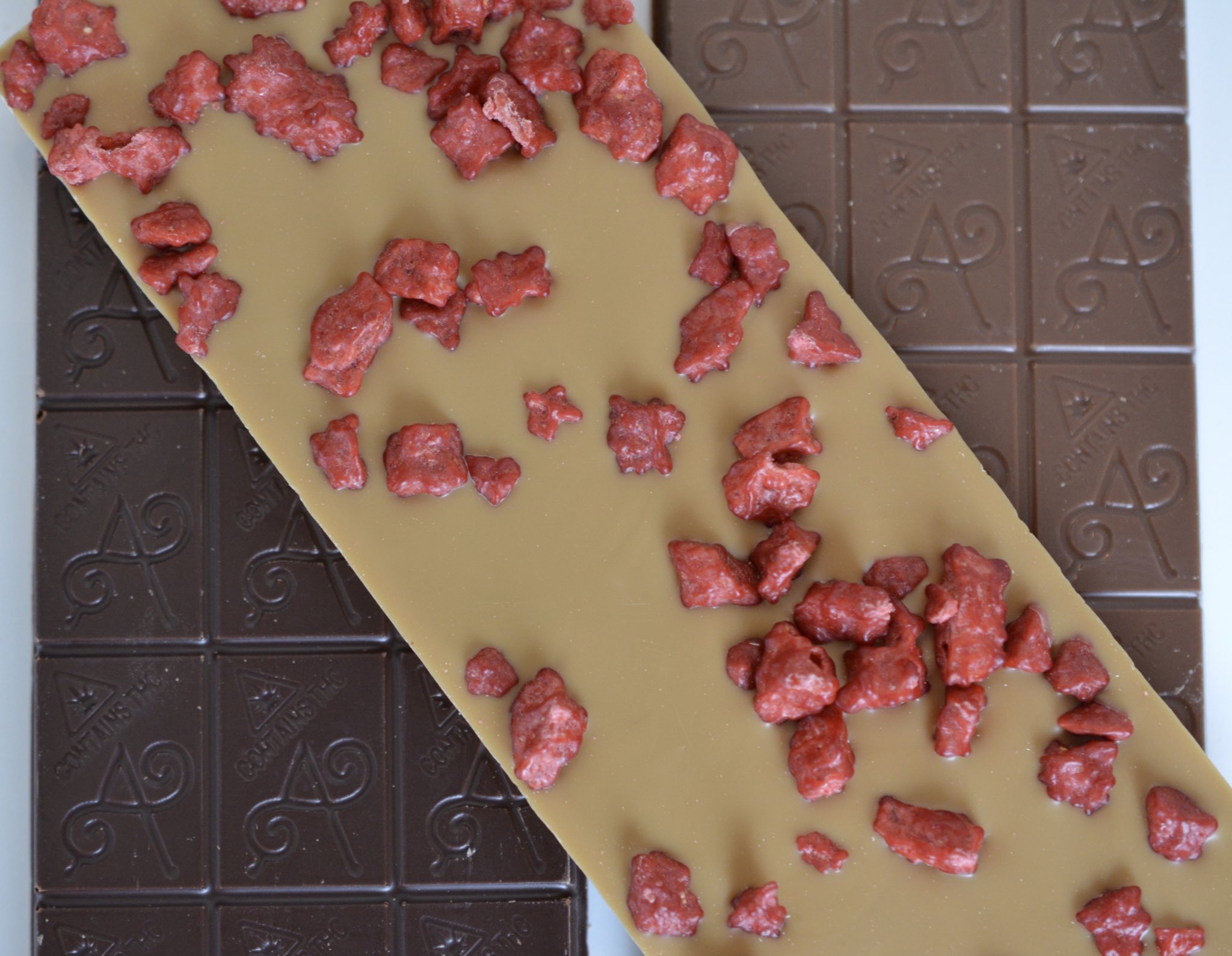 18pc | 90mg
made with Valrhona Blond Dulcey 32%
If you're a regular stoner in Massachusetts you've definitely at least heard of Nature's Remedy, a premier cultivator, manufacturer, and distributor of high quality cannabis products that cover a wide spectrum. We at Holyoke Cannabis are proud to be able to distribute a variety of Nature's Remedy line-up, but we find their chocolate bars to be something on another level.
Apostrophe is the premium edible brand from Nature's Remedy and they aren't overhyping that; these are premium for chocolate bars let alone a 90mg THC edible chocolate bar. Made with Valrhona Blonde Dulcey 32% (a smooth, creamy, buttery chocolate with hints of toasted vanilla), the Apostrophe Strawberry Blonde Chocolate Bar will be hard not to eat in a single sitting, but with 90mg across 18 pieces, you'll probably want to pace yourself. Freeze-dried strawberries are sprinkled on top which pair with the toasty white chocolate taste to give an overall taste similar to that of strawberry shortbread with whipped cream on top. Thanks to Nature's Remedy's history of premium THC distillate, you won't find the natural flavors of Apostrophe's Strawberry Blonde Chocolate Bar to be overpowered by terpenes.
Shop online or stop in today to check out more of Nature's Remedy's products and maybe snag one of their Apostrophe Strawberry Blonde Chocolate Bars today!
---
TOP SELLERS OF THE WEEK
---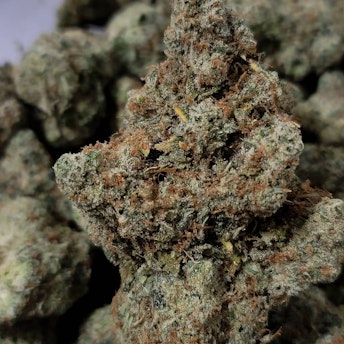 1/8th oz. | Sativa-hybrid | 32% THC | 0.1% CBD | 34.9% TAC
NF1 by Common Wealth Alternative Care is a Sativa with some very well-known parents: Northern Lights and Chemdawg. This strain brings together the piney scent of Northern Lights with the diesel aroma of Chemdawg. An NF1 toker might feel mentally uplifted, physically relaxed, and experience euphoric feelings, but without the drowsiness that Indicas, like Tahoe OG, can induce (see below).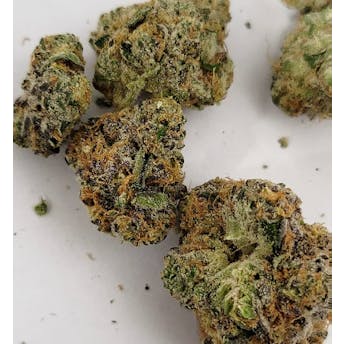 1/8th oz. | Indica | 29.8% THC | 31.41% TAC
Wedding Cake, a.k.a Pink Cookies, was named because of its sparkling resin and vanilla cake frosting aroma. Wedding Cake's sugary, doughy notes are highlighted upon first hit, with a classic cookie taste that takes hold of the tastebuds upon exhale. It's an Indica dominant flower so make sure you don't have much planned after toking some Tahoe OG, otherwise we can recommend NF1 (see above)!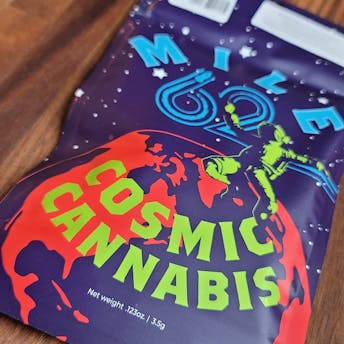 1/8th oz. | Indica-hybrid | 29.64% THC | 0.1% CBD | 32.1% TAC
Mile 62 Black Mamba by Revolutionary Clinics is making a name for itself for being a very high TAC strain at an affordable price. We at Holyoke Cannabis love its earthy tones with hints of lemon. Black Mamba has very chill calming effects with a high chance of munchies. This is a GREAT "hanging with the crew" strain. Try it today from Holyoke Cannabis, your premiere recreational dispensary!
---
---
---
BLACK and GREEN signs
Call 413-322-8611 for more information
Or
Please consume responsibly. There may be health risks associated with consumption of this product. For use only by adults 21 years of age or older. Keep out of the reach of children. Nothing for sale.
---
OUR MISSION
Here at Holyoke Cannabis our mission consists of bringing premium, recreational products of all forms into a friendly, well versed dispensary. Whether you are someone who enjoys throughout the day, or a first-time user you can rely on Holyoke Cannabis to elevate your recreational experience. We supply a diverse selection of flower, pens, edibles, pre-rolls, concentrates, everything!
Our friendly staff is here to help with any and all of your cannabis needs. With as much or as little hands on time with our budtenders and staff, you are left to choose what buying experience pleases you. Just browsing or do not need assistance? Not a problem! Just let us know when you are ready, and we will supply you with whatever you need. Paper menus and seating will be available around the shop. Come in today and see why we are your go-to Massachusett's recreational dispensary!
Customer Safety During COVID-19
Holyoke Cannabis implements a wide range of sanitation and safety measures. Health and security are major priorities for their walk-in customers. "We are constantly sanitizing our sales floor and counterspace and offer both hand sanitizer and masks to all customers." explains Jacob Black, Marketing and procurement Manager for Holyoke Cannabis. "Customers can also pre-order through our website www.holyokecannabis.com in order to decrease your time spent in store. We take our customers safety concerns extremely seriously.".  If you have any questions or concerns, please call 413-322-8611 and a Holyoke Cannabis Bud Tender will have the answer you need.
Products and Education
Due to the previously mentioned influx of cannabis users joining the recreational market, one major goal of Holyoke Cannabis is to properly educate and inform for both its Budtenders and Customers. Holyoke Cannabis provides an extensive product guide that details/describes all major forms of cannabis intake from yummy edibles to old school buds and everything in between. If you are more of a person-to-person learner, the Holyoke Cannabis staff is more than happy to answer all questions in a warm and friendly environment.
Revitalization of Holyoke and Holyoke Cannabis
With so many amazing business's moving into the beautiful Mill area of 380 Dwight Street, Holyoke Cannabis expects a bright future for economic, infrastructural, and social uplift throughout Holyoke and its surrounding areas. "Holyoke Cannabis is excited to be part of such a driven community of business owners" "We only see things going up from here" remarked Jaron as the sound of new construction rings out from outside.
Location and Access
Access to transportation whether it be long distances, or one town over can be a great concern for customers who wish to partake in cannabis product safely. Holyoke Cannabis and the 380 Dwight St. plaza is located only a short distance from both a train station and local bus stop and is available to all.